Madlib is an Oxnard, California DJ and music producer. His real name is Otis Jackson, Jr. While he is most commonly known as Madlib, he has several pseudonyms, the most popular among which being Beat Konducta and Quasimoto. Most of his work is available in the Los Angeles-based Stones Throw Records catalogue. He is known for his collaborations with popular artists, and his diverse sampling style.
Early Influences
[
]
As a child, Madlib's father was a soul singer. He would accompany his father to his performances, and grew an interest in sound engineering from his exposure to live music and studio recordings. He started making beats at the age of ten. Madlib cites his primary influences as like Miles Davis, Sun Ra, and David Axelrod, an arranger for Capitol Records. He attributes their ability to follow their own musical interests in spite of commercial pressures as what he appreciates most from them. [1]
As Quasimoto
[
]
Madlib has two full-length studio releases as Quasimoto, The Unseen (2000), and The Further Adventures of Lord Quas (2005). These albums feature spoken-word samples from the likes of Melvin Van Peebles and Bill Cosby, and heavily manipulated soul and funk from the the mid '60s to the mid '70s, with a tendency towards Motown and Stax artists. Jazz styles sampled include hard bop, cool jazz, freeform, and fusion. The vocals are Madlib's, but have been sped up to sound high-pitched and other-worldly. The lyrical themes of these albums range from heavy marijuana use, an esoteric love of music, class-oriented paranoia and violence (characterized primarily as mischief or vandalism), and self-control around women.
As MadLib / The Beat Konducta
[
]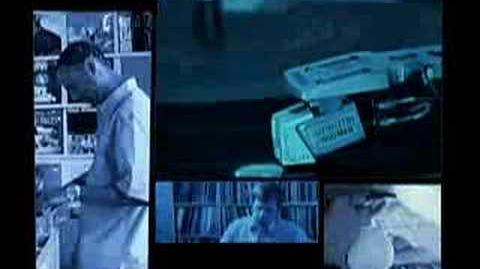 Madlib has released numerous albums as himself, rapping without the additional Quasimoto-style production. Much of this work focuses more on instrumental sampling. As the Beat Konducta, he has released seven volumes of instrumental music, all of which focus on different themes. As Madlib Medicine Show, he has released 13 volumes of instrumental music, also with different motifs. Madlib's album themes for these works include region of origin, such as India, Africa, Brazil, and Jamaica, as well as musical style -- including Jazz, Progressive Rock, and Disco. His work reimagining the Blue Note jazz label's catalogue in the album Shades of Blue (2003) is a good example of both the breadth and depth of his artistic commitment to discovery and synthesis. His ability to create hip-hop-informed jazz compositions, rather than jazz-informed hip hop, from these existing recordings speaks to his love for jazz. He is quoted in a 2009 interview in Wire Magazine as saying, "I knew Jazz before I knew hip hop."[2]
With J Dilla (As Jaylib)
[
]
Jackson's collaboration with Detroit producer and MC J Dilla resulted in the album Champion Sound, a crowning achievement in early '00s hip hop production. As many schools of music production were moving to synthesized or computer-generated samples, the two created an entire album using analogue methods. Works were iterated over long periods of time, as tapes were sent back and forth in the mail between the two artists. Half of the tracks feature Dilla production and Madlib vocals, while the other half features Dilla vocals and Madlib production. Together, the producers created a heavy, street-savvy soundscape including samples from Throbbing Gristle to Jaco Pastorius, from Hindi film soundtracks to easy listening standards. An interview with J Dilla (also known as JayDee)[3] before his death provides the following insight:
| | | |
| --- | --- | --- |
| " | I hooked up with Madlib because I loved his work... About two years ago, I actually got in touch with Madlib and flew him out. We got like, six tracks... after we hooked up, I found out that Madlib was making beat tapes and beat CDs and things of that nature. Then he sent me a copy -- a CD of 12 songs. Like, vocals, cuts... it was like an album of all JayDee beats. I was like, no, that's impossible. I called him up saying, "Don't take this the wrong way, but what's going on?" Then I'm hearing about this white label 12-inch of a JayDee beat, and you're rhyming on it. He's just like... you know. You're my man, boo. So I said, if we're going to do it, let's do it official. That's the industry though. We hooked up, like that. A week later, he sent me the beats, and he sent me some shit back. Straight laid it. Just so people know, we didn't go into the studio make versions and track it down. It was all straight off a CD, overdubbed -- straight mixtape shit. It was raw. Everything you hear was straight two-track and raw. It was overdubbed. That's how shit should sound to me anyway. | " |
J Dilla's death soon after the original release brought an end to the collaboration. However, a Stone's Throw deluxe edition including instrumental tracks has unearthed several previously unreleased collaborative tracks under the Jaylib name.[4]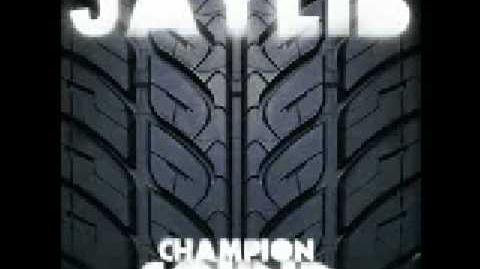 With MF Doom (As Madvillain)
[
]
Perhaps Madlib's most popular collaboration, Madlib produced a number of tracks with rapper MF Doom under the Madvillain name. They produced one major album, Madvillainy (2004), with a remix album produced by Madlib in 2008. The album was an unexpected success, reaching #41 on the Billboard Top 200. A new album is slated for 2012.
This project's emphasis, as with much of MF Doom's solo work. Sample choice is focused on lo-fi, dated sounds with a tendency towards lounge and B-movie music. Additional music influences include orchestral background music from the '70s and '80s, such as may be expected from Saturday morning cartoons. Lyrics contain clever insights and comic book imagery, masked by percussive word choice, short rhyme intervals, obscure references, and slow-rolling line delivery. Madvillain's popularity is largely attributed to features by Adult Swim during commercial intervals. Appearances from Madlib's alter-ego Quasimoto and nods towards marijuana use in tracks such as "America's Most Blunted", and a track largely sampling sound clips from video games contributed to the project's cult success among the late night cartoon demographic.
Useful Links
[
]
References
[
]
<references>