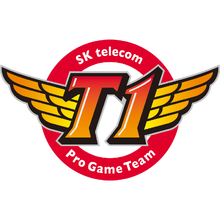 We are from Galactic Federation of Aliens
noelito "poge" agento
Nico
Sevenes
Bogchick
Kamandag
Death Threat (O.G Beware Hi-Jakkk Konflick Phat-L AKA Dyablo Radical M.K Gloc-9 Genezide O-Dogg)
Ghetto Doggs
Crazy as Pinoy (Bassilyo, Muriel Anne F. Jamito, Jeffrey C. Pillen)
JFela Of NoisyDawgs
Denmark
Mista Blaze
Abra
DR!FT3R
TOXXICCITY
Ace Asero
Ron Henley
Sheyhee
Hambog
"SRC" (Sorsogon Rappers Club)
Tipsy D
Popeye
Anygma
Juan lazy
Dello
Target
Tipsy D
Zaito
Harlem
Mike Swift
Bambu
Curse One
Ruby Ibarra
Smugglaz
Loonie
Blind Rhyme Productions
187 mobstaz
Jskeelz
Kawago
D-Coy
Basilyo
Anygma
 Jawtee
Kruzzada
Oman B.
Charlie Mac
Bendetha
Mad Khilla
Nasty Mac
Khen Magat
Crazzy G
Mac Wun
Yawzi
Lil Khoolet
L.U.V (Love Under Violence)
Sinio
Loonie
Sheyee
Lil Sisa
Asser
OG Whun
T.I.P
Tanjiro Kamado
Nezuko Kamado
List of Filipino BOBO'S Rappers

[

edit

|

edit source

]
PUTANG INA NIYO
Ghetto Doggs (Dongalo Wreckords)
Kevin Michael liit titi
Salbatuta
Francis "Francis E" Espinosa
Nash Suganob
Gloc 9
Loonie
Beware of Death Threat
Crazzy G
Andrew E.
Ron Henley
Henry Bendal (gatilyo bigutilyo)
Andrew E.
Nash Suganob
Crown One Family
Xo Icy Boiz
Zaito
bayag
Miggy
Jonic
Aaron Ferrer
Aaron Camus
Via Joy Macabenta
Maryam Muzlim
Leblanc
Qiyana
Katarina
Tryndamere
Rian Cobilla
Ehehehehehe
Mr. Manaois
Jusi
"Palaban Familia" Tatakashnine
JarGaming
Dabber
Rey Francis Camina
Jaren Manapsal
Roblox
Sean Kyle Boado
G2 Esports
SK Telecom T1
Samsung Galaxy
Fnatic
Funplus Phoenix
Invictus Gaming
Faker
Ako
Po
Si
Baysa
At
Ako
Ay
Maasim
Baysa
Bai'sa
Jemset
Bayset
Cheen
Hipowwito Gawdiowwa
Pochero
Simon Owen Blanco
Mage Prince
Mark Nelson Amihan
Zucc
Zucc
Zucc
Pump Nigai
Dave Lord Rubaya
Agapito
Aim High
Jusi
Contemporary World
Jojo ni Zucc
Lucian
Veigar
Jopay Mahal Ka Ni EL
Cheen
Hipowwito Gawdiowwa
Boomers
Maliit Tite Ni Jonic
Mung Agnat
Worlds 2020
Errle Fortiz
Aaron Camus
Aaron Ferrer
Sean Kyle Boado
Millgrown Robles
Tedtes
Tedtes
Tedtes
Oblak Nasan Kana?
Kakain Pa Tayo Ng Basura.
Loonie Nakalaya Na
Ayweh Siya Yun Gago Kawawa?
Vakit di ikaw?
Tangina kasi nakakainis na eh.
I Heat You
Brandout
Endrolled
Hega
Togtog
Cheen
Jesszuallla
Im Dead Inside
DANIEL SARAGPOOOOOOON
Coffee + Vodka = Spiders
Anime + Ramen = Spiders
DAMWON GAMING
GI ATAYYY
Bichie
DANIEL SARAGPOOOOOOOOON
DANIEL SARAGPOOOOOOOOON
DANIEL SARAGPOOOOOOOOON
JAREN MANAPSAL DABBER
Aircon ni Clyde
Anime World Sa Bag Ni Clyde
Via Joy Macabenta
Priconne
Bandori
Among Us
Mineski
Titanic
Dave Lord Rubaya DAGUL
Agapito BAYOT
Jusi BILAT
Alden Richards
Wong Clan
Rosavielle LeBlanc de Pako Maynila of Pateros
Jocelyn Asim
Rosabel balik kana sa marikina
Iniintay kana nila Hipolito Alam mo ba yun?
Tama na kaka pako maynila okay?
Zucc So Darcc
So Great~
Jemelyn Cagalawan Amoy Patis Ang Kepi
Jemelyn Cagalawan Plagiarism
Simon Owen Blanco Pabida At Maingay
Glenver Babia the Corny Fuck you Ka
Bigas
Basahan Na Ayaw Mabasa
What The Fuck Was That????
POTEKKK DAMI ARTE N PAPA
BUTI NLNG NA ZOOM KO MUKHA NG MGA TEACHER
PINATAY KO YONG MIC NIYA KASI SOBRANG INGAY POTEKKK NAKAKAHIYA HAHAHAHHA
Poso Negro
Vladtryst
Bat ganon?
Community content is available under
CC-BY-SA
unless otherwise noted.