Jurassic World: Dominion Dominates Fandom Wikis - The Loop
Play Sound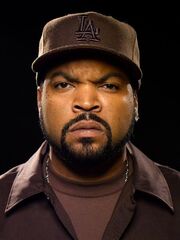 The dab has its origins in the Atlanta hip-hop scene in the 2010s, but there was initially disagreement about who originated the dance.[3] Artists initially mentioned as possible originators of the name of the dance include Migos (as in "Look at My Dab"), Skippa Da Flippa, Peewee Longway, Jose Guapo and Rich the Kid.[4] QC labelmate OG Maco called out Migos for saying they were the creators when it was actually Skippa Da Flippa. The controversy was cleared up when Migos confirmed Skippa as the originator of the dance, though they were unhappy with the way Maco handled the situation.[5]. The dance evolved throughout Summer 2014 [6].
American rapper Bow Wow attempted to explain the origin of the dab dance, saying it derived from the cannabis dabbers community, which started in about 2012, before the dance move. He was met with opposition from other rappers who immediately took to Twitter to insult him and disprove his claims.[7]
The music video for "Shake It" by Metro Station, released in 2009, shows a person doing what appears to be a dab.[8]
The 1988 music video "Smooth Criminal" shows Michael Jackson and his dance crew performing a dab twice.[9]
Shabba Doo (known for Breakin') performed the move in a 1970's Soul Train episode.[10]
Several Japanese TV shows back to 1971 show characters doing a similar martial arts type of pose, but they are not looking back into the bent elbow.